Log in to request manuscripts, archives, and rare books from the Louis Round Wilson Special Collections Library at UNC-Chapel Hill or the David M. Rubenstein Rare Book & Manuscript Library at Duke University.
Choose Your Affiliation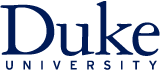 All Others
If you do not have an Onyen (UNC) or NetID (Duke), use this button to create a new account or to sign in using an existing account.
Questions?
---